课程信息
课程名称:UG Basic English II - Writing
课程代码:GEHA1150
课程学分:2
课程简介
This Basic English II – Writing course will teach students how to compose formal, semi-academic English essays to answer a range of prompts. The course is aimed at students who are able to write everyday sentences in English and simple essay forms, but may struggle to produce accurate, coherent, formal essays in other contexts. Students will be instructed on how to write a range of essays including argumentative essays, compare and contrast essays and problem-solution essays. Students will be guided throughout the semester on how to produce well structured, logically coherent, and properly organised formal essays through student-centred in-class activities and feedback on homework done outside of class. Students will be assessed every week on the completion of the tasks from their homework workbook, and twice per semester, by submitting an argumentative essay for midterm (week eight) and a final essay (either compare and contrast or problem and solution) at the end of the course (week sixteen), in addition to being assessed on participation in class.
Lee Curry
Lee Curry is a teacher who has been working within the industry for three years. First working as a Teacher at the University of Valencia.
However, his real passion lies with teaching older learners where results are more visible and exams are the focus. He also believes English teaching can take more diverse forms at this level. At Shanghai Tech he will be focusing on Elementary General English courses. He attended Cardiff University where he graduated with a degree in Politics/International Relations and Spanish Language and Literature. He also has a TEFL and he can speak English, Spanish and Italian fluently and has some conversational knowledge of Swedish.
Andy Ran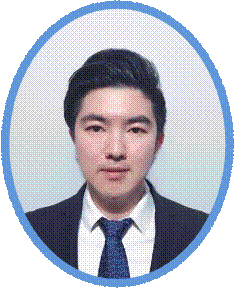 Andy Ran graduated in University of British Columbia, Canada with a bachelor degree of Arts
(Economics)
and for master's degree he chose MBA with an international orientation.
He is proficient in creating business development strategies, gathering and analyzing market and economic data.
Experienced in cultivating relationships and collaborating with people from various backgrounds and diverse cultures. He engages presentations and reception of top management. From 2019 he joined EF as an English tutor who taught customized English class to students with various background. With the expertise in teaching Business English and Public Speaking and he's looking forward to starting his new semester in ShanghaiTech.